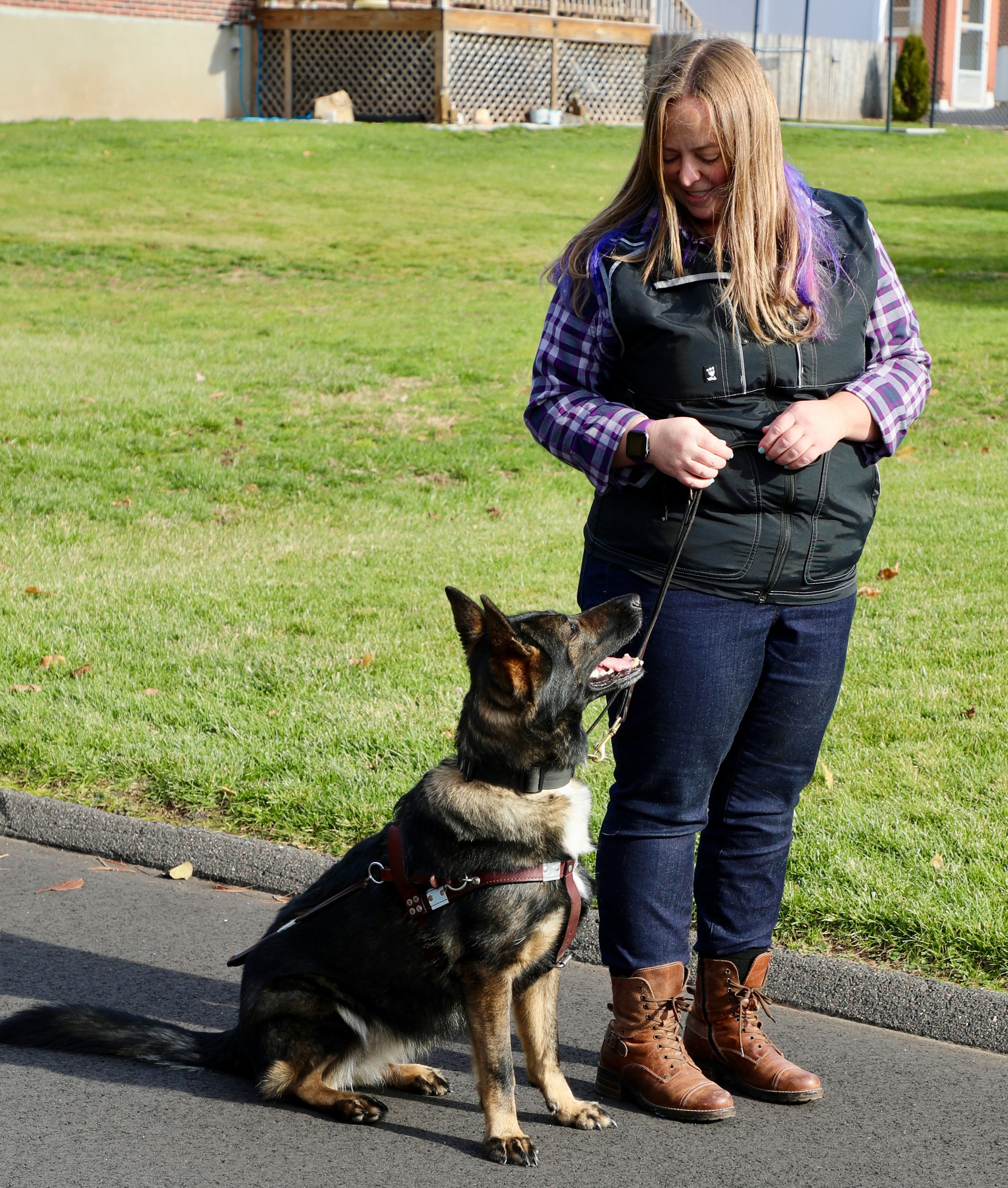 The Only Course You Need:
Understand Your Rights and Confidently Start Your Service Dog Journey
Taught by a certified guide dog and service dog trainer with 14 years of service dog training experience producing successful service dog teams.
Earn 4 CEUs towards your CPDT-KA certification.

Answers to the Questions You Didn't Know to Ask!
Feel prepared to take the next step on your service dog journey!

When You Finish This Course You Will:
·  Understand service dog etiquette at restaurants, hotels, rideshares, and more!
·     Know how to choose a service dog breeder and service dog prospect.
·     Know your rights under the ADA, FHA, and ACAA
·     Feel confident advocating for those rights as a service dog handler.
·     Know where you can and can't go with your service dog.
·     Be able to navigate public spaces and interactions with your service dog.
·     Create a task list that you can train your service dog to do to mitigate your disability.
·     Know what to expect when training your service dog including timeline, costs, & goals.
·     Be able to talk intelligently about service dogs to your friends, family, and the public.
·     Know how to choose a trainer or training class to help you along your SD journey.
·     Be able to self-assess your service dog candidate.



Feel Confident with Service Dog 101 Taught by a Certified Service Dog Coach
Laura DeMaio Roy is a certified guide dog mobility instructor and certified service dog trainer with 14 years of helping service dog handlers, just like you, create a deep partnership and working relationship with their service dog.
Credentials:
GDMI (Guide Dog Mobility Instructor)
CPDT-KA (Certified Professional Dog Trainer - Knowledge Assessed)
ATLAS CT (Certified Service Dog Trainer)
AKC CGC Evaluator
CTDI (Certified Trick Dog Instructor)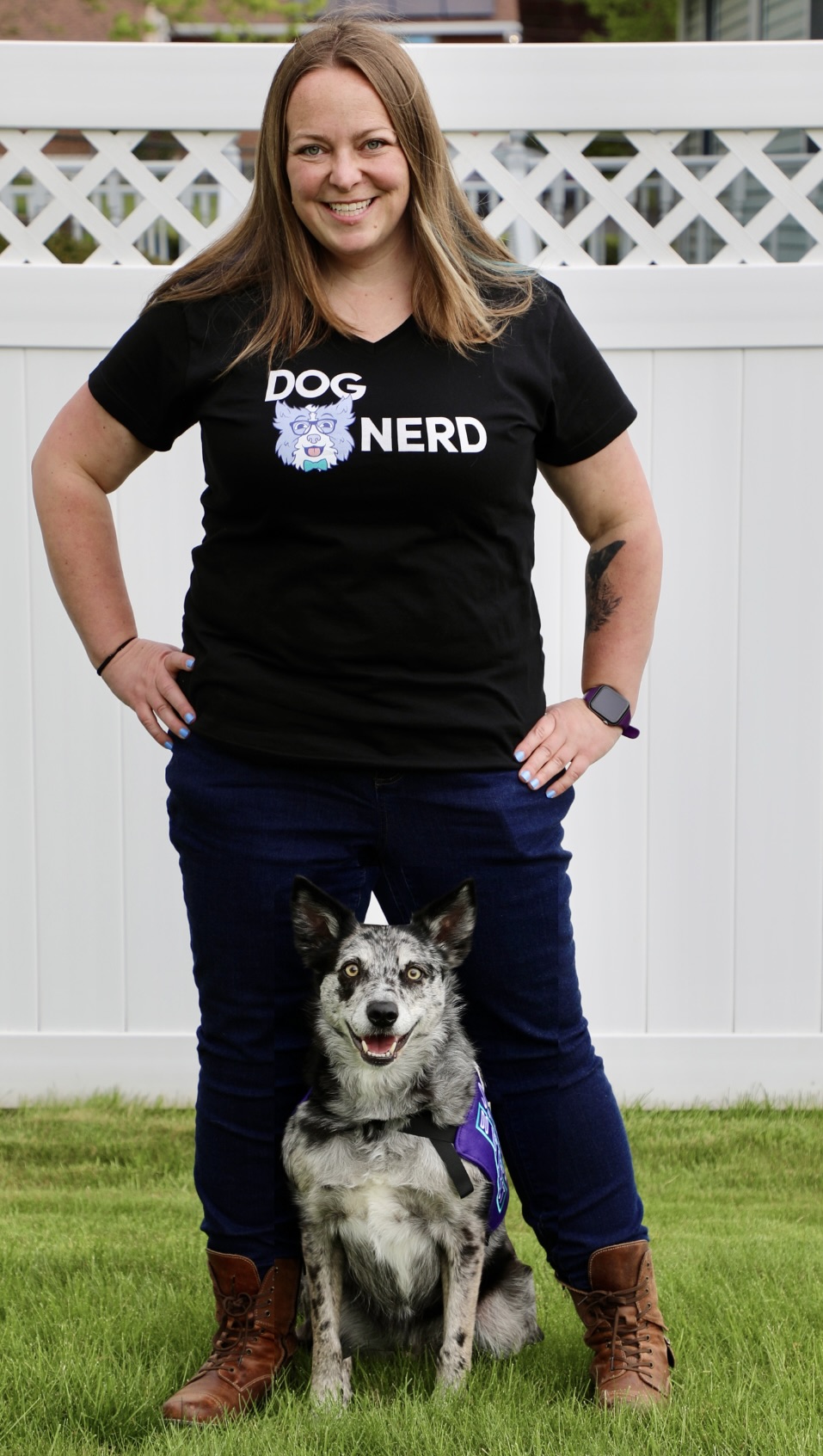 Important Note
Please note that Service Dog 101 is a self-study course that includes information on service dog law (USA), etiquette, public access, choosing a breed and breeder and much more!
This is NOT a service dog training course. Please choose one of our other courses (coming soon) if you're looking for dog training courses.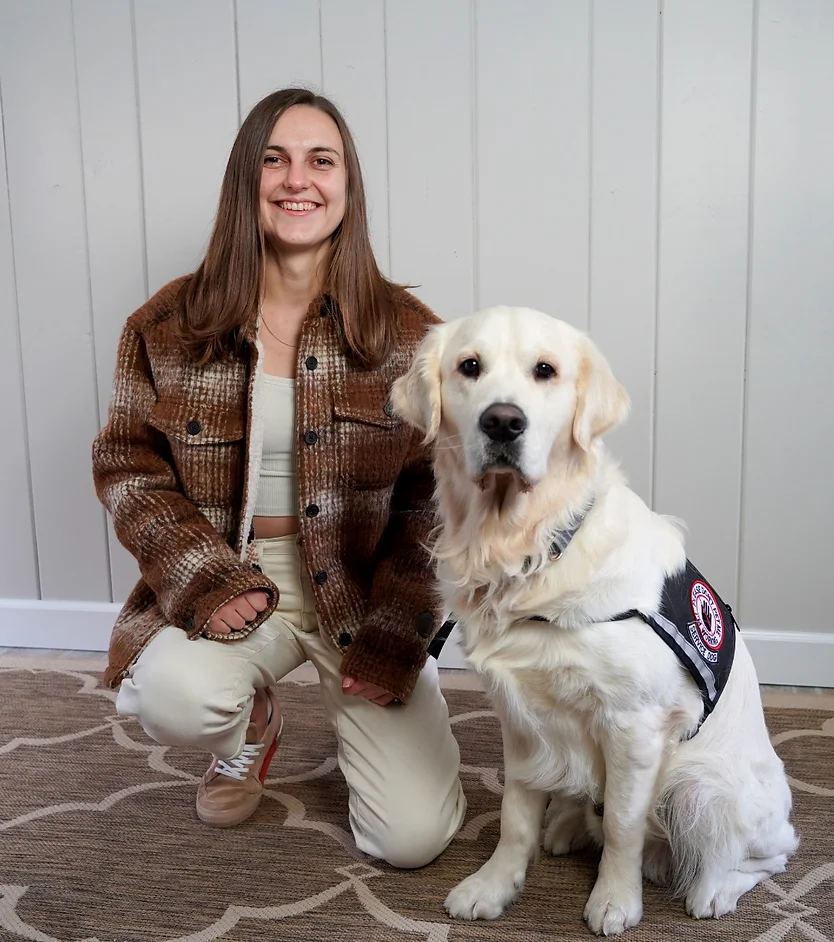 Laura has been such an asset to our team. Her training style breaks tasks down into parts that are easy for both me and my Service Dog In Training to achieve. She has helped my dog become so much more confident and controlled, as he has a much better understanding of his job.
The way the training was executed fostered connection and trust between me and my dog. I am so proud of how far Archie has come and we couldn't have done it without Laura!
Check your inbox to confirm your subscription